Online Public Access Catalog (OPAC). The Online Public Access Catalog is an online database of materials and resources available in the library.  Search this database to check if the library has the resources you need.  You may access it online at https://library.cnu.edu.ph and click Web OPAC icon.
Procedures:
1.To access the OPAC go to https://library.cnu.edu.ph and click the Web OPAC tab.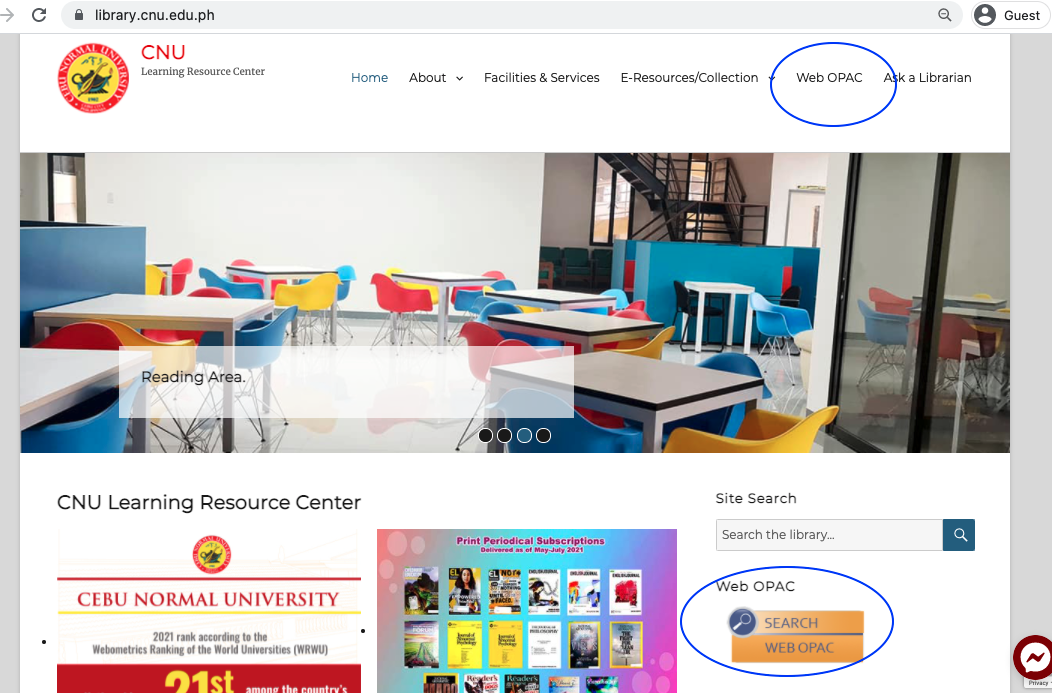 2. You will be directed to this page and click the text "CEBU NORMAL UNIVERSITY (Click here to access the OPAC)"

3. Do a basic search by clicking the Basic tab and entering your search term in the search box.  Do a keyword search to pull as many resources there are.  Or specify your search by doing an author, title, or subject search.

4. Alternatively, you may click the Power tab to do an advanced search using Boolean operators and search limiters.  This allows you to take more control of your search.

5. When the search results page is displayed, click the Details tab to view the bibliographic information of the resource.  The bibliographic information displays the author, title, publication year (copyright), subject, series, and other important details of the resource.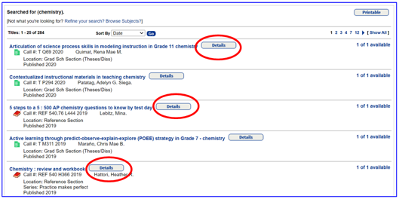 6. Finally, go to the Copies tab to view the call number, status and location of the resource.  If the resource is unavailable, the due date is posted so you will know when to come back to the library to borrow it.

7. Since the physical borrowing of book is temporarily suspended during this COVID-19 pandemic, the library offers a new kind of service called the Document Delivery Service which caters to articles and book chapter requests to be sent electronically via e-mail. Document Delivery Service can be accessed via https://library.cnu.edu.ph/document-delivery-services/
Our Web OPAC can now be accessed outside CNU Campus, Check out this short video instruction in our Youtube Channel