Reading Center Launching and MOA Signing Barangay Nangka
Date: October 18, 2019
Venue: Barangay Nangka, Balamban, Cebu
Project Title: Community Readers, Community Builders
Project Leader: Prof. Marites B. Ybañez
Members: All CNU Librarians and Staff / MLIS Students
Extension Chair: Prof. Jeneveb Malusay (School of the Sciences)
Counterpart: Hon. Pablo Tagalog (Brgy. Captain) and officials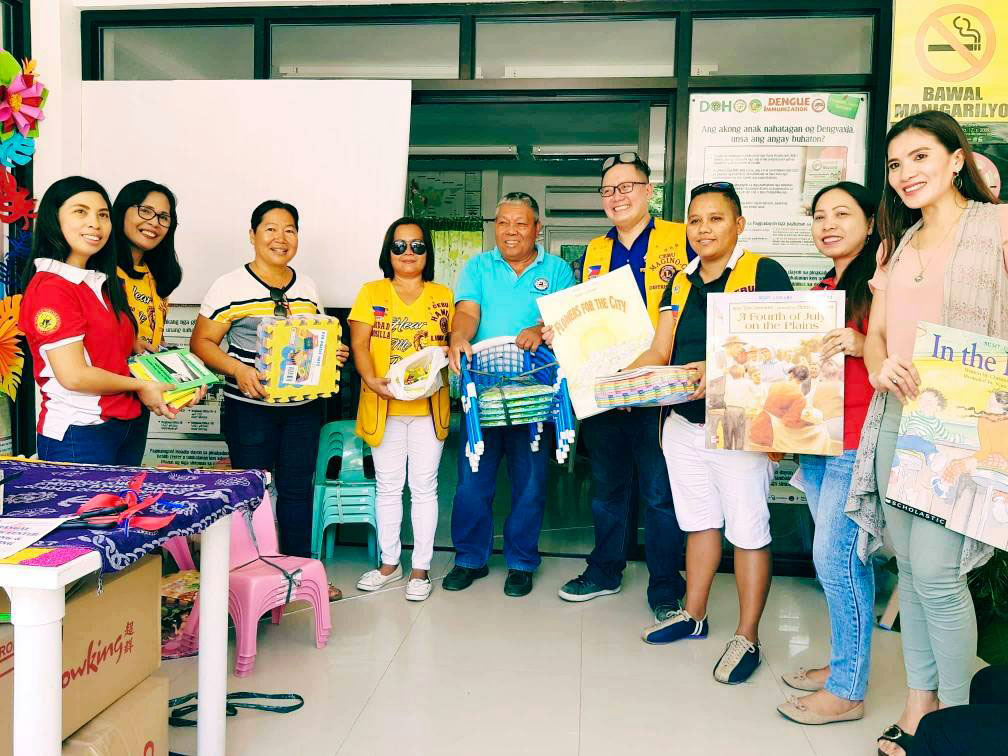 Thank you so much CNU Administration headed by Dr. Filomena T. Dayagbil, SUC President III, to Prof. Naila Y. Beltran, Extension Director, Dr. Milagros M. Greif, CAS Dean, Prof. Jeneveb Malusay, Retired Librarian, Prof. Aida L. dela Cerna (for being part of the project also from the start) together with Prof. Allen Mae Oral (deceased), to all our DONORS, CNU Librarians and Staff, MLIS Students, Hamili Lions Club International members (for coming personally to give their donations), and to everybody who made this project SUCCESSFUL. THANK YOU SO MUCH. GOD BLESS US ALL!!!

Legal Basis: R.A. 7743 (AN ACT PROVIDING FOR THE ESTABLISHMENT OF CONGRESSIONAL, CITY AND MUNICIPAL LIBRARIES AND BARANGAY READING CENTERS THROUGHOUT THE PHILIPPINES, APPROPRIATING THE NECESSARY FUNDS THEREFORE AND FOR OTHER PURPOSES)
Thank you Pres. Dr. Filomena T. Dayagbil, VPAA Dr. Daisy Palompon, VP-REP Dr. Angeline Pogoy, Dean Dr. Milagros Greif, Director Prof. Naila Beltran and Extension Staff, Atty. Dominiciana Bandala and BAC Committee, Supply Officer Mr. Diosdado Ceniza and Staff especially the canvassers, FMO Dr. Evelyn Tradio, and Dr. Joseph Sol Galleon for the vehicle and the Drivers. Also Prof. Jeneveb Malusay, Terry Cabajar Chavez, Zucelle Baylosis Gaviola, Eleazar Comajes Filipinas, Cañeda Elcid, Amosa Sierin Grace, Jessa Logronio Fernandez, Jhoanne De la Cruz, Arlene May Ellos, Jemma Alon, Marites Barriga Ybanez, Lilia Vergara, Portia Ruben, Charlene Principe , Gretchell B. Quirong, Richele Ohayas Owas, Ivory Mae Binondo, Angela Mae Geraldez, Jimbo Sabejon, and MLIS Students.