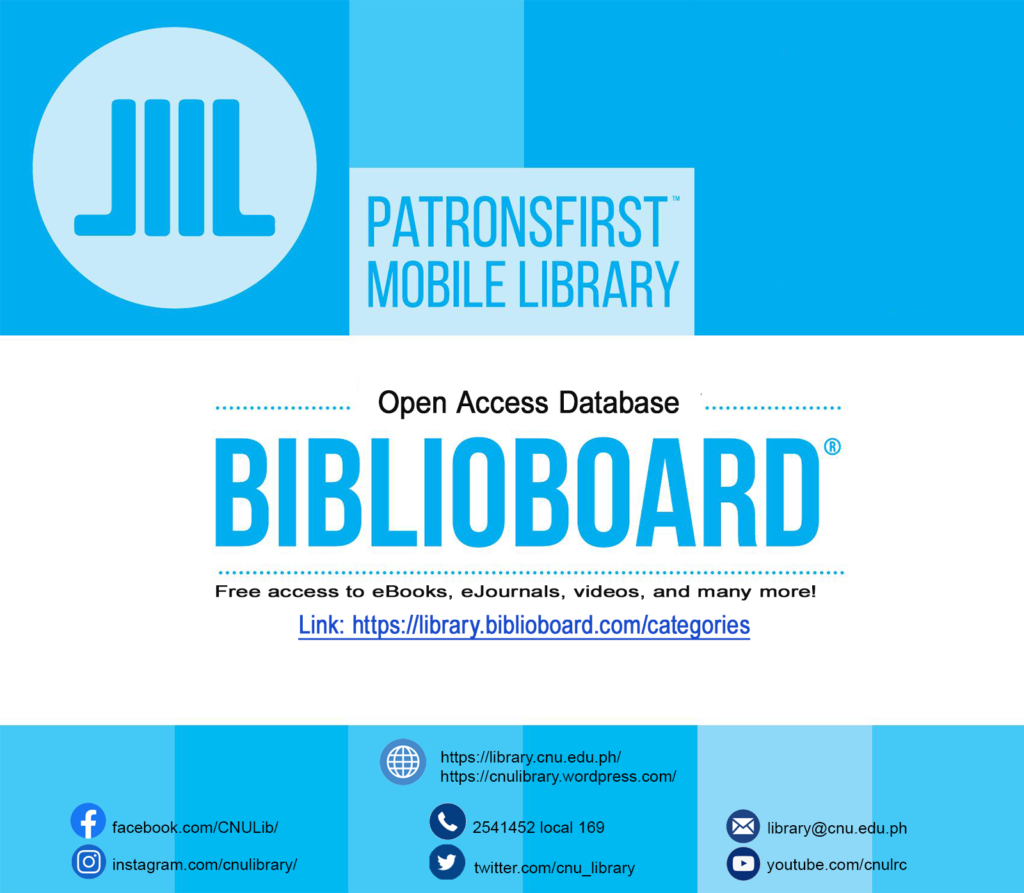 Free eBooks, eJournals, videos, and many more…
BiblioBoard Library — Local content in an unlimited, simultaneous use environment.
Today, there are great apps and platforms for just about everything. But what about for libraries? Enter BiblioBoard. BiblioBoard is elegant, intuitive, and aligned with the ReadersFirst movement.
On BiblioBoard, you'll find hundreds of digital Anthologies featuring books, images, articles, documents, audio, and video from around the world and across time, curated by subject and accessible from anywhere.
Click here: https://library.biblioboard.com/categories