Cebu Normal University (CNU) Library launched its first-ever Radio Frequency Identification (RFID) Collection Management, Circulation and Security System (Library Automation System) yesterday. 
The event was administered as part of the university's engagement to the 28th Library and Information Services Month Celebration pursuant to Proclamation No. 837 s.1991.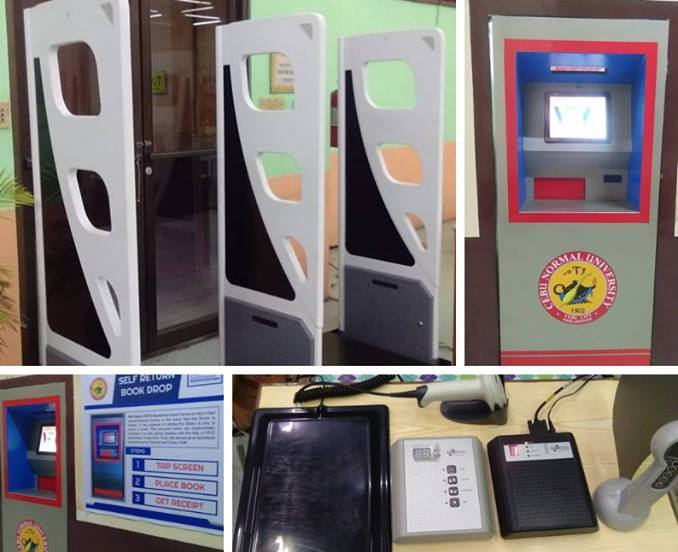 The CNU-Library acquired two Follett 2500 RFID dual-doorway security gate, RFID encoder and scanner kit, RFID reader and scanner kit, Electronic Book Drop, RFID Blade Scanner and about 25, 000 RFID passive tags worth 5.5 million.
In an interview with Ang Suga, Mr. Axel Gabriel Cabarles, Sales and Marketing Manager of Electronic Information Solutions Inc., guaranteed the advantage of the library digitization.
"It's very significant because first it will help you return the book even if it's close. The idea of having a smooth transaction or flow… They will have a more better inventory now," he noted.
Cabarles also pointed out the significance of discipline among the students and faculty after some incidences of students removing RFID tags which he hoped would not happen in CNU.
The Electronic Information Solutions Inc. has been the partner of CNU since 2002 after launching a Microsoft-based book management program and upgrading it on 2013 into a web-based system.
The CNU-Library will also receive an award from the company for being the first Destiny Library Manager to install all the devices in the Visayas region.
Roger Coyoca, a BSEd-SPEd II student and one of the audience expressed his thoughts about the said event, "Okey ra kaayo siya kay mas high-tech na ang library… nagkaanam-anam na ang productivity ug improvement sa atong library."
_________________________________________________
Words by Claire Gelbolingo and Jennifer Endiape
Photos by James Walson Pacaldo
ANG SUGA
for more images visit  ANG SUGA facebook page