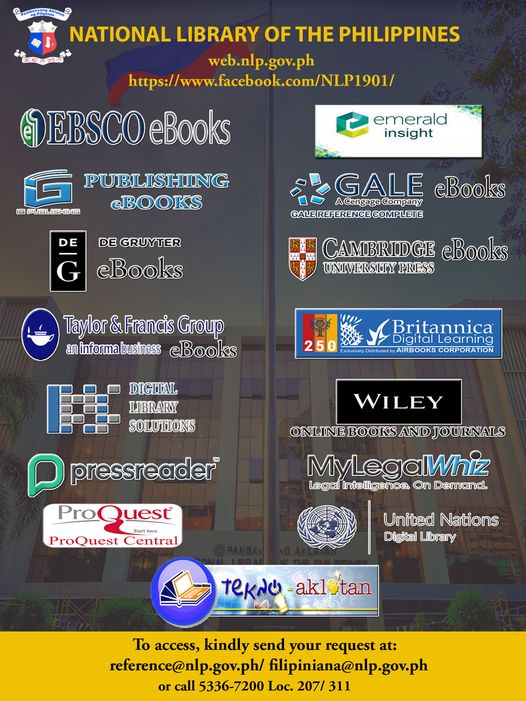 National Library of the Philippines is offering free access to their online resources, Ebsco ebooks, IG Publishing eBooks, Taylor and Francis eBooks, PressReader, ProQuest, and many more. Just send your request to access at reference@nlp.gov.ph / filipiniana@nlp.gov.ph or call 5336-7200 Loc. 207 / 311. You may also visit their NLP official Facebook page for more details.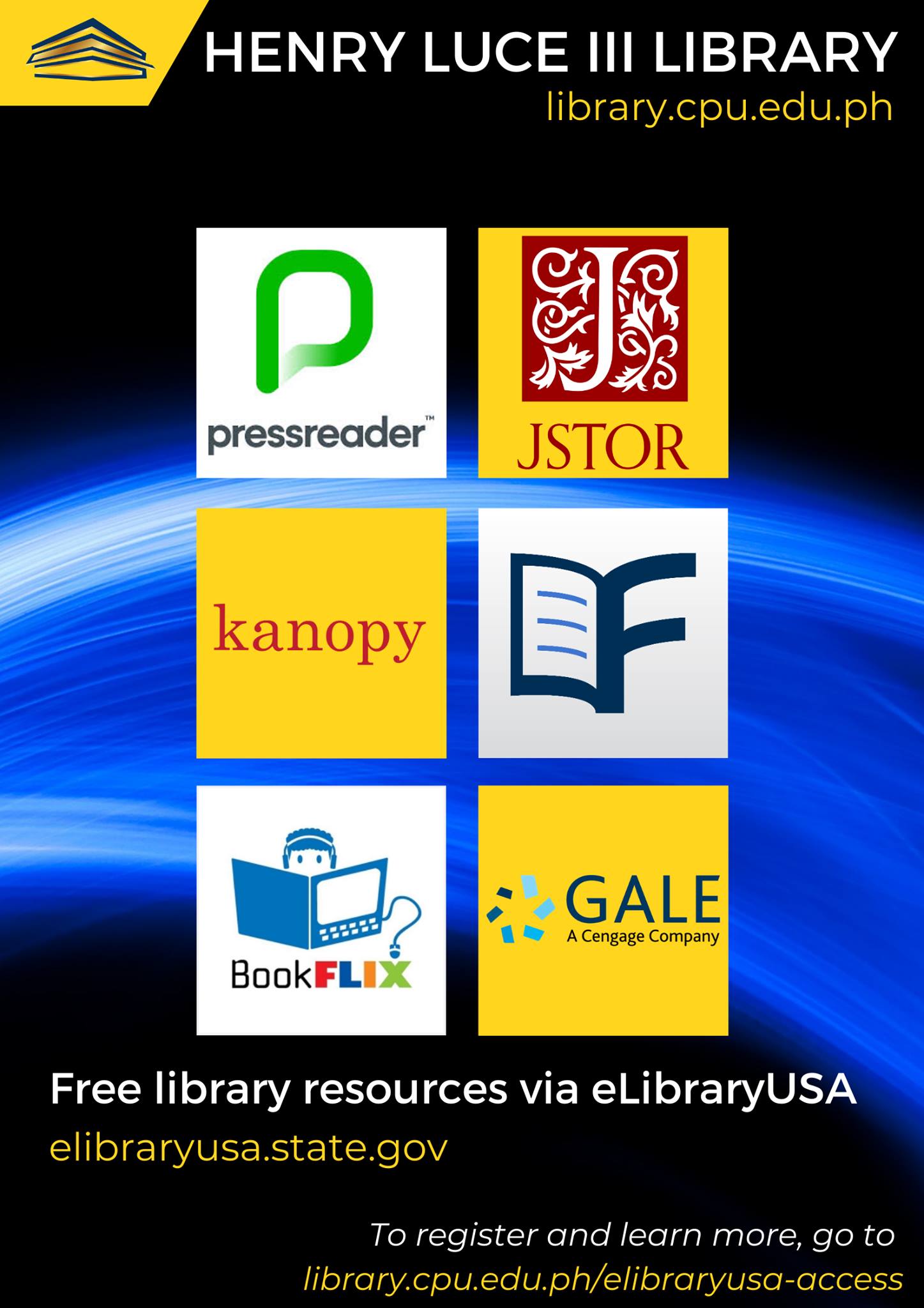 American Spaces Philippines is the United States Embassy in the Philippines' "spaces for information, collaboration, and engagement". They are currently offering free access to their online library, eLibraryUSA. Access will expire once American Spaces re-open as branches all over the country are closed due to the COVID-19 pandemic. 
FREE online resources by eLibraryUSA of American Spaces PH. Read newspapers and magazines on Pressreader and Magazines on Flipster. Explore academic resources via Gale, JSTOR, and ProQuest. Read, listen, or view books for kids on BookFlix. Watch movies and documentaries on Kanopy.
Yes, non-Centralians are welcome to register and use eLibraryUSA! Please select 'American Corner Iloilo' when you register.