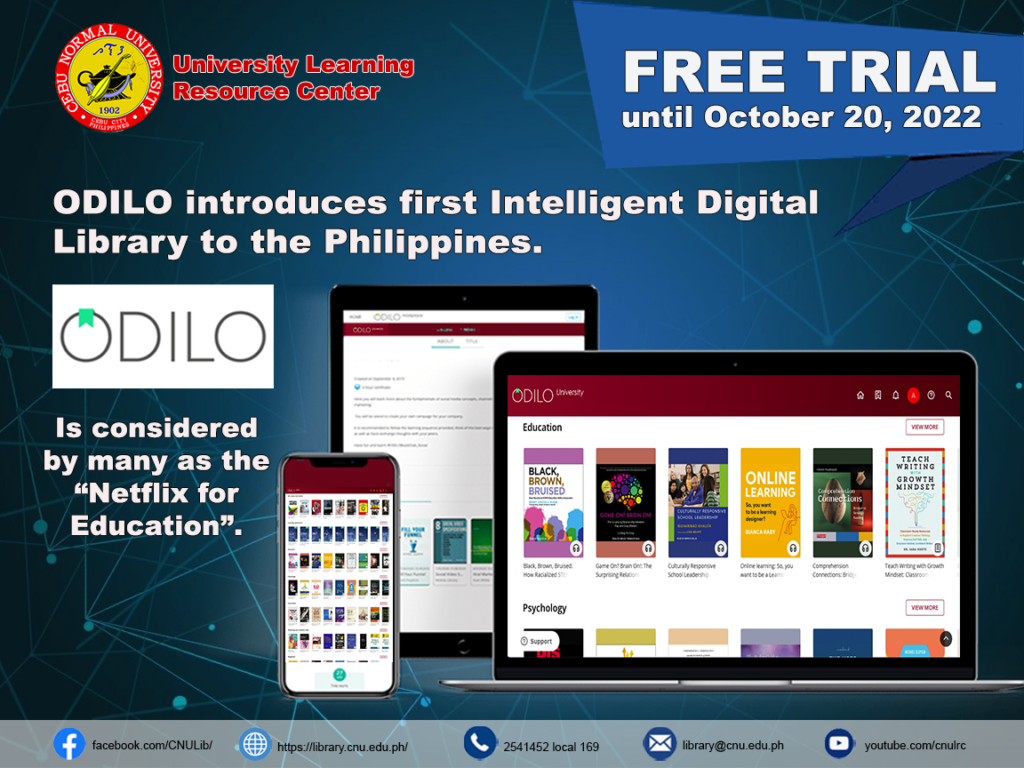 ODILO – is an Intelligent Digital Library that offers personalized content collections. Users can access ebooks, audiobooks, e-learning materials, magazines, SCORM, videos, and other multimedia titles, all in one place. . This way, the platform offers personalised content recommendations to all learners. ODILO offers customized learning solutions to school and university students, teachers, parents, employees, HR managers, librarians, public library users and more.
It is also possible to interconnect platforms across institutions to save money: all institutional members can have both shared content repository and contents that are only available for each member' s community.
Moreover, ODILO's personalised virtual classrooms and book clubs allow learners to exchange knowledge and deepen their learning of digital titles read, available in 42 languages. All members of the virtual classroom or book club will have access to a private learning space where they can access bespoke reading plans. ODILO promotes knowledge exchange, creativity and critical thinking skill development- such as creativity, critical thinking, leadership, communication skills, teamwork- with the use of interactive social capabilities.
ODILO is experienced in working with important universities, public libraries, public and private schools and corporations all over the world. We work with more than 4.500 institutions in 43 countries. Our platform has more than 140 million granted users who have access to more than 2 million digital content titles.
Access link : academic.odilo.us
Password : Fill-up form  https://library.cnu.edu.ph/e-resources-request-form/
Product overview