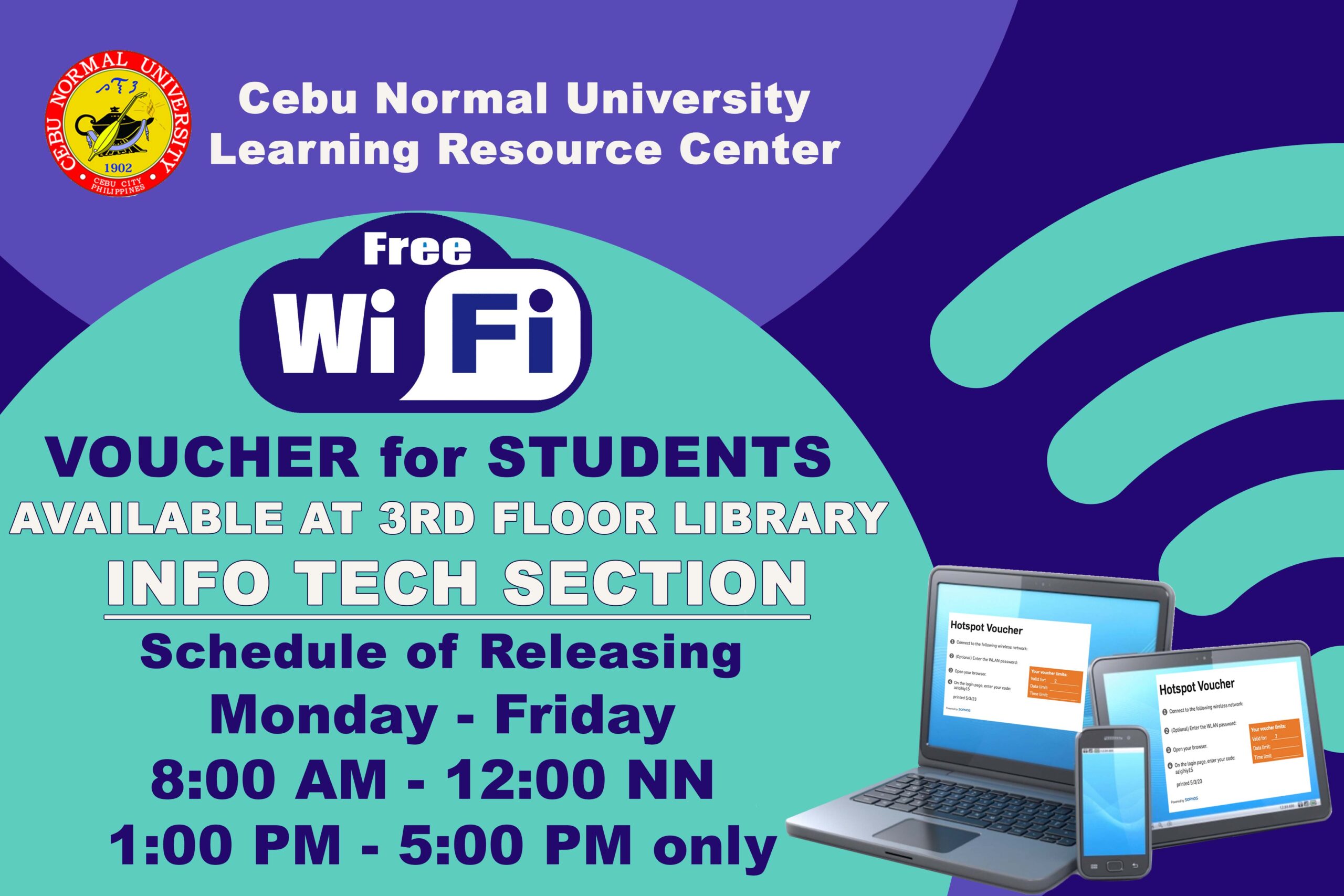 Info-Tech Section Service Advisory!
The releasing of the WIFI Voucher/Code is now permanently located on the 3rd level of the library building at the Info-Tech Section, formerly the E-Library Section.
Please note that only 1 WIFI voucher/code per person will be given and can be shared for 3 devices.
Please be guided, thank you!
For more details visit us at Info-Tech Section.