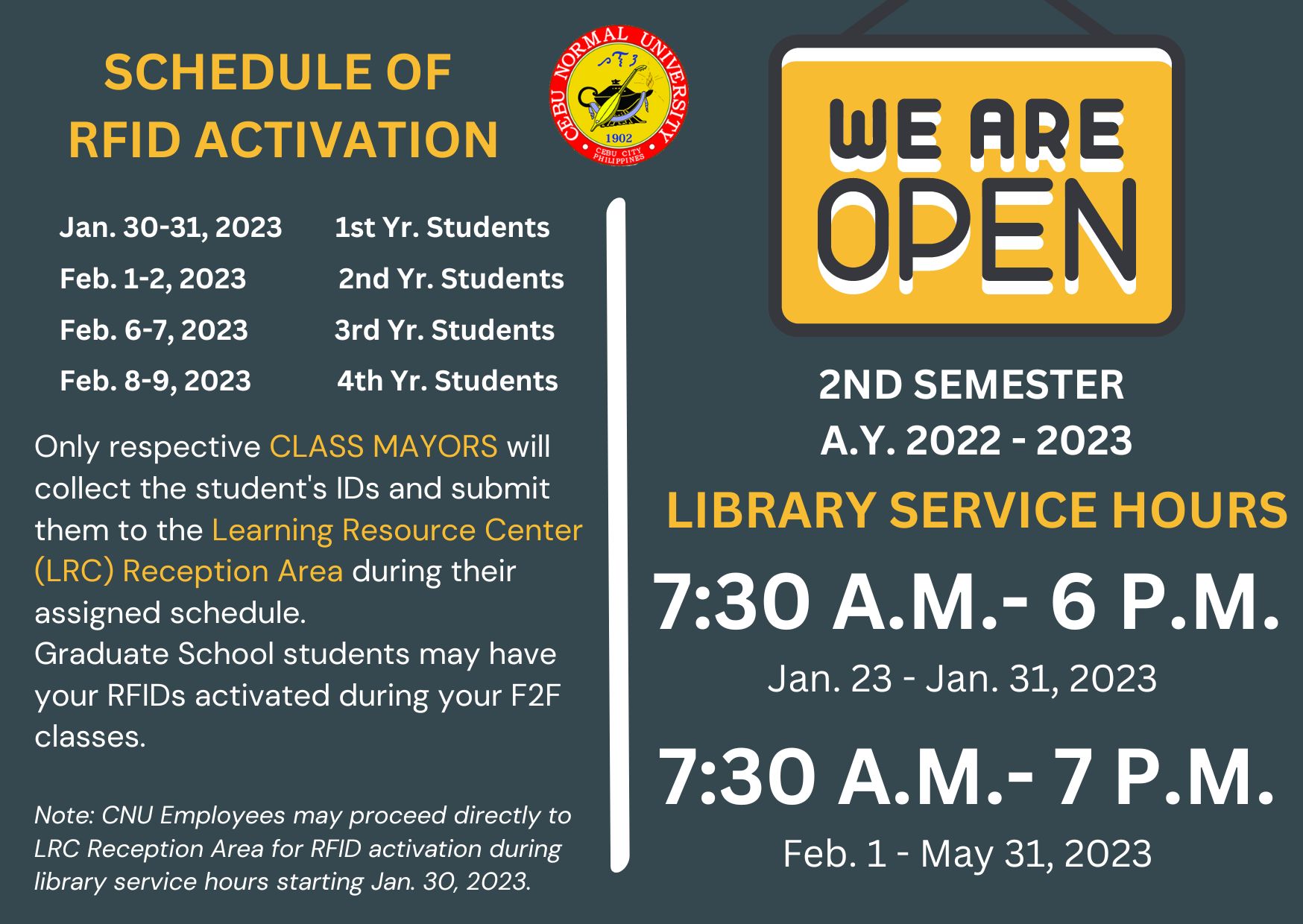 SCHEDULE OF STUDENT RFID ACTIVATION
January 30-31, 2023 1st Yr. Students
February 1-2, 2023 2nd Yr. Students
February 6-7, 2023 3rd Yr. Students
February 8-9, 2023 4th Yr. Students
To avoid congestion during the Student RFID activation, only the respective CLAS MAYOR will collect the student IDs and submit them to the Learning Resource Center (LRC – RECEPTION AREA) during their assigned schedule.
Graduate School students may have their RFIDs activated during your scheduled F2F class.
Note: CNU Employees may proceed directly to the LRC Reception Area for RFID activation during library service hours starting Jan. 30, 2023.
Please be guided accordingly. Thank you!!!